Woven Salmon/Tan/Pom Pom Trim Vest/Scarf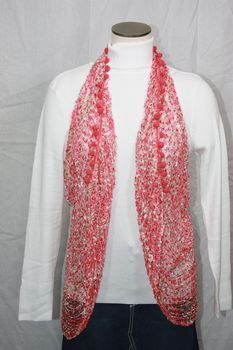 Woven Salmon/Tan/Pom Pom Trim Vest/Scarf
Vests can be worn all seasons. They can also be worn as a scarf. They are terrific for trips because they do not wrinkle and give you some versatility in your wardrobe. The fabric is sewn and fits reasonably up to 16 at least.
Handwash and line dry
Shown with a Crocheted Rope Scarf.