Yarn Tied Scarf 60" Multicolored Mix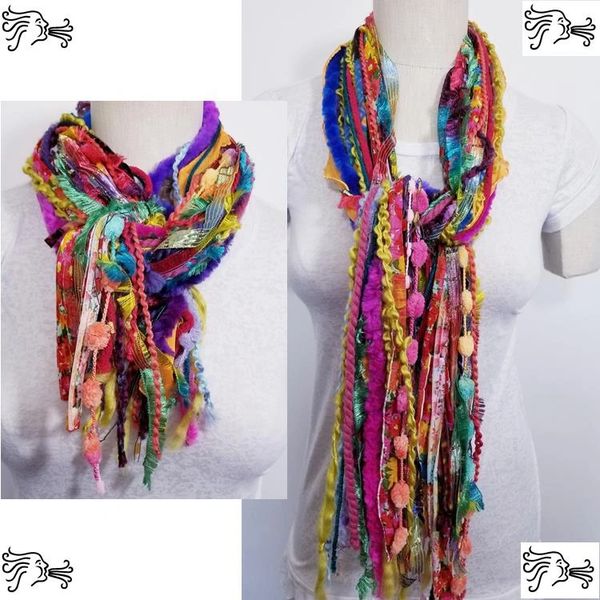 Yarn Tied Scarf 60" Multicolored Mix
Women Yarn Tied Scarf 60" Long Handcrafted Warm Winter Wrap Circle Loop Chunky
Each scarf is made to order, so slight variations are normal due to yarn availability.  Choose from listed colors or special order a unique scarf just for you!!!  Please specify colors when special ordering.  An approval picture will be sent prior to shipping.
Wear long, short, tied, as a lariat - many many ways to enjoy this unique scarf!!!
• THE COLOR MAY APPEAR MORE VIBRANT OR DULL DUE TO FLASH/LIGHT/DIFFERENT SCREENS/ ETC.