Woven Shades of Navy Red Vest/Poncho/Scarf with Button Accents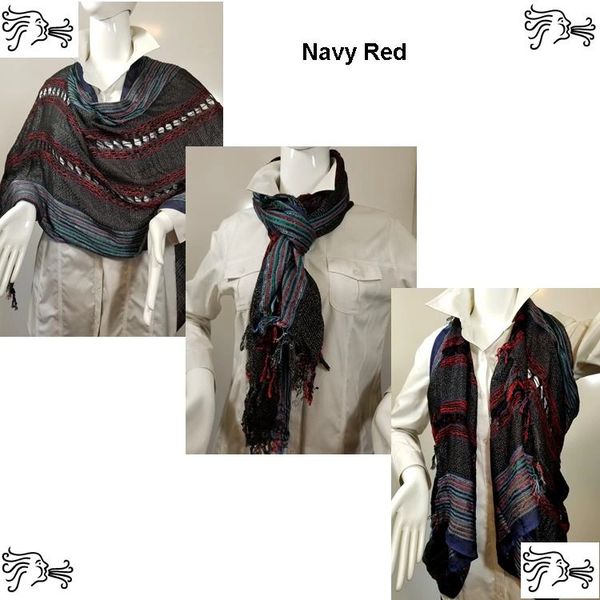 Woven Shades of Navy Red Vest/Poncho/Scarf with Button Accents
Women Scarf Poncho Vest Adjustable Button Accent Wrap Shawl Lightwt 5 ways2wear
Vests/Ponchos/Scarves can be worn all seasons.  They are terrific for trips and give you some versatility in your wardrobe.  The fabric is adjusted with buttons and fits reasonably up to 16 at least.
Perfect to carry in a purse and use in a cold restaurant, subway, plane etc.
24" x 70"
Poncho -   Can be worn 3 ways:
1. Asymmetrically
2. With the buttons in back - makes the front have a cowl neck effect.
3. With the buttons in front - makes the front have a v-neck effect.
Vest - Take the last secured button and slip through the button hole at half fold. Find the fringed edges and open to wear the vest. 
Scarf - There are multiple ways to wear the scarf: lariat, wrap once, twice etc...    Endless variety for a unique you!