Patchwork Poncho - Heather Purple Crackle Knit, Gray Lace, Organza, Purple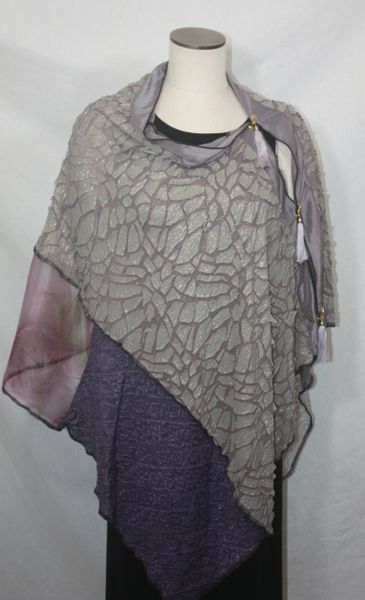 Patchwork Poncho - Heather Purple Crackle Knit, Gray Lace, Organza, Purple
A Patchwork Poncho designed to be worn 3 ways - tassels on the side, front or back. Each design gives you a different neckline. I choose wonderful fabrics for color, texture and comfort. One size fits most.
Handwash/line dry - remove tassels
Steam tassels to straighten. Can change tassel color if desired.
Matching tassel necklace and earrings available