Light Aqua Hue Agate with an Agate Pendant Accentuated with Suede Knot Details and Tassel Necklace/Earring Set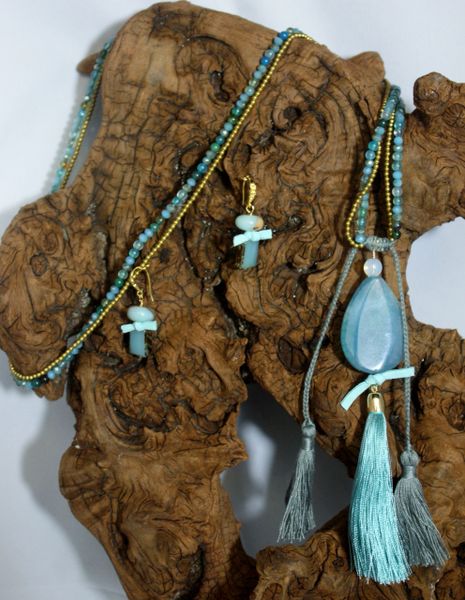 Light Aqua Hue Agate with an Agate Pendant Accentuated with Suede Knot Details and Tassel Necklace/Earring Set
Light Aqua Hue Agate with an Agate Pendant Accentuated with Suede Knot Details and Tassel Necklace/Earring Set
Necklace is aqua, teal and white natural stone beads and Brass beads finished with a slide knot tassel.

Earrings are Light Aqua Hue Jasper and Window Cut Aqua Agate accentuated with suede knot details.
Necklace measures 30 inches with the pendant drop.
Another original and unique design to make a unique you!