Grey, Blue and Brown Beaded Knot Necklace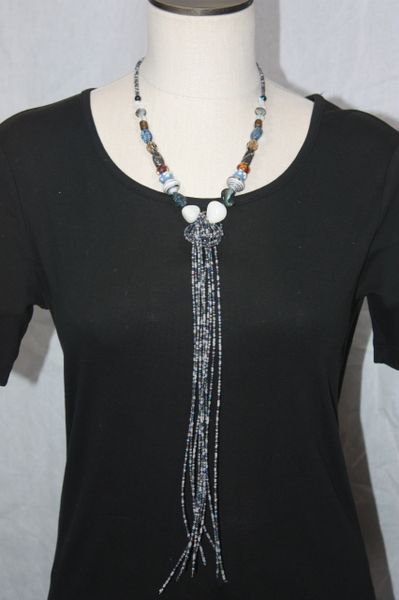 Grey, Blue and Brown Beaded Knot Necklace
Grey, Blue and Brown Beaded Knot Necklace is a unique design with a 30 inch necklace and a hand strung knot of seed beads.
This necklace has crystal, lampwork, stone and glass beads.
Upon ordering please note there may be slight variations to the beads based on availability, but the overall design and color will be similar. An emailed or texted picture will be sent for approval prior to shipment.
Pictured with a grey and blue YRDUD vest and light Grey Flutter Scarf