Burgandy, Cream and Sage Green with Natural Stone Crocheted Thread Daisy Chain Necklace Lariet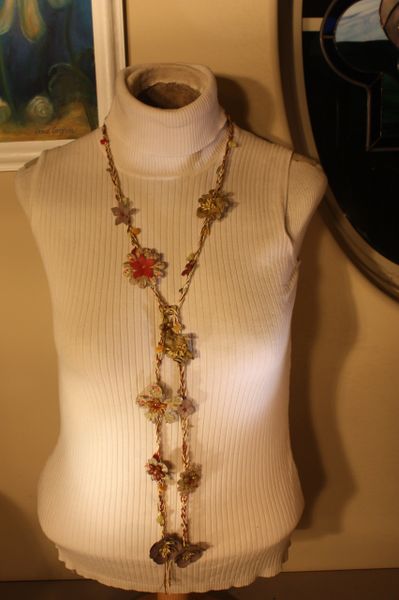 Burgandy, Cream and Sage Green with Natural Stone Crocheted Thread Daisy Chain Necklace Lariet
Burgandy, Cream and Sage Green with Natural Stone Crocheted Thread Daisy Chain Necklace Lariet
Crocheted with natural stone and Fabric with stone lucite flowers.
Can be worn multiple ways.
Upon ordering please note there may be slight variations to the beads based on availability, but the overall design and color will be similar. An emailed or texted picture will be sent for approval prior to shipment.