Brown Leather, Bronzonite and Agate and Silk Hand-knotted 3-Way Necklace Leaf Charms - Make 3 Necklaces in 1 - Wrap Bracelets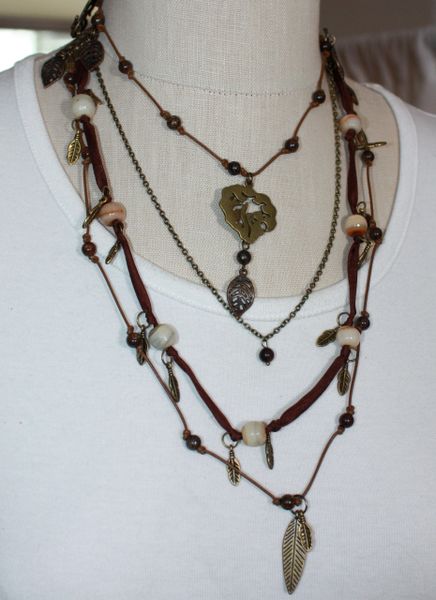 Brown Leather, Bronzonite and Agate and Silk Hand-knotted 3-Way Necklace Leaf Charms - Make 3 Necklaces in 1 - Wrap Bracelets
Brown Leather, Bronzonite and Agate and Silk Hand-knotted 3-Way Necklace - Make 3 Necklaces in 1

Earthy, multi purpose versatile design. Can enhance any wardrobe or neckline.
Makes a 16 inch/24 inch combo, top half 20 inch, bottom half graduated 18 inch unwrapped combo 34 inch.
To make the combo just overlap the top half and attach to the bottom half and adjust to your liking.
You could even try each section as a wrap bracelet.