Black and Gray Agate with an Onyx pendant accentuated with suede knot details and jeweled charm Tassel Necklace/Earring Set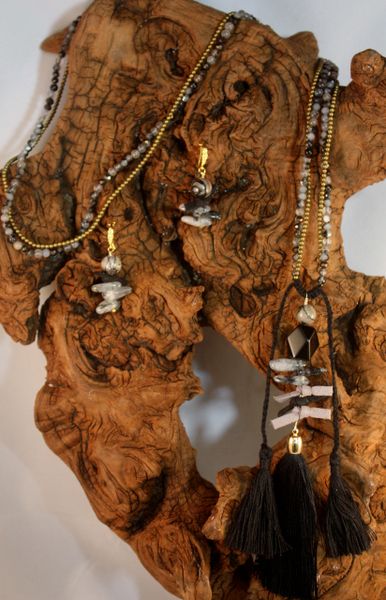 Black and Gray Agate with an Onyx pendant accentuated with suede knot details and jeweled charm Tassel Necklace/Earring Set
Black and Gray Agate with an Onyx pendant accentuated with suede knot details and jeweled charm Tassel Necklace/Earring Set
Necklace is Black and Gray Agate with an Onyx pendant, natural stone beads and Brass beads finished with a slide knot tassel.
Earrings are Black and Gray Agate accentuated with suede knot details.
Necklace measures 30 inches with the pendant drop.
Another original and unique design to make a unique you!